Professional Teeth Whitening Services Available in Wildwood, Florida
Improve the appearance of your smile with cosmetic teeth whitening services at A Touch of Art Dental Studio in Wildwood, Florida. Whitening your stained teeth is a great way to gain self-confidence. Whether you prefer an in-office whitening experience or customized at-home trays, we have the professional services you want.
What is Cosmetic Teeth Whitening?
This popular cosmetic dental treatment safely and effectively removes stains from your teeth for a brighter, whiter smile.
Why Are Your Teeth Stained?
The most frequent cause of dental stains comes from drinking dark liquids, such as tea, coffee, and red wine. Tobacco products are another culprit. Some teeth are discolored from the time they were formed. Others are darkened due to trauma or a procedure that occurred near the teeth. Certain medications can cause stains. Finally, as teeth age, they tend to lose their white enamel and become yellow.
Are You a Good Candidate for Cosmetic Teeth Whitening Services?
Teeth whitening treatments are more likely to work if:
Your teeth are yellow, not brown, purple, or gray.

You are a younger adult.

Your teeth are in otherwise good condition.

You don't have very sensitive teeth.
Should You Get At-Home Whitening Trays or Receive an In-Office Whitening Procedure?
Both at-home trays and in-office treatments are effective. The difference comes in the timing. If you opt for an in-office whitening procedure, your teeth will be several shades whiter in one trip to the dentist. With at-home trays, it can take weeks to achieve the same results. However, whitening your teeth at home is convenient, and it is a better solution if your teeth are sensitive. In-office teeth whitening is not recommended for people who already have sensitive teeth.
What Happens During Professional Teeth Whitening at the Dentist?
The teeth whitening process begins with the dentist examining your teeth. She will let you know if you are a good candidate for the treatment. You will also be educated on the process, so you know exactly what will happen and have a good idea of what it will cost.
When you come in for your appointment, your mouth will be prepared for the teeth whitening procedure. This involves using a lip retractor to keep your mouth open. Your gums, lips, and cheeks will be carefully protected.
After that, a whitening gel is applied to your teeth. It is allowed to cure under a special light, which activates the whitening process. After a certain amount of time, the gel is removed, and a new coat is applied. Our teeth whitening dentist repeats this process until your teeth have reached the desired shade of white. Timing varies, but it is usually around an hour to an hour and a half.
The treatments may cause sensitivity in your teeth, but otherwise there is no pain.
Is the Whitening Permanent?
No, teeth whitening does not last forever. Many people choose to get their teeth whitened once a year to retain the shade of white that they prefer. Your teeth will naturally stain again due to your diet and other factors.
Is Teeth Whitening Expensive?
 in Teeth whitening treatments are the least expensive cosmetic dental treatments. They are usually not covered by dental insurance plans. Contact our Wildwood dental office to ask about specific pricing.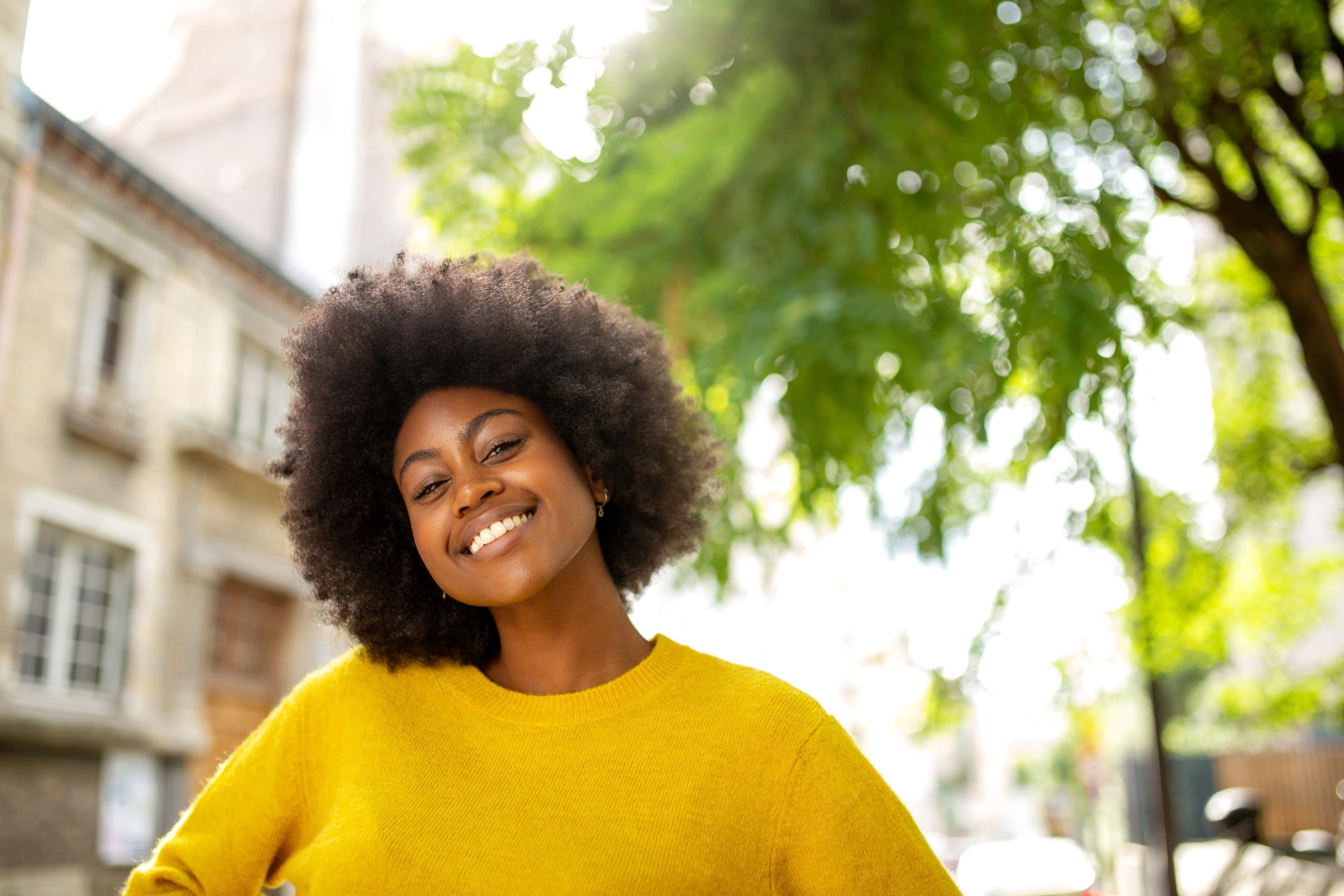 Choose to Get Your Teeth Whitened at A Touch of Art Dental Studio
We offer professional teeth whitening services at our friendly, relaxed dental office. Your smile is a beautiful work of art, and we are committed to taking care of it and helping it shine! Give us a call or send us a message online to request an appointment with our teeth whitening dentist, Dr. Davis. You'll be glad you went to A Touch of Art Dental Studio in Wildwood, Florida.